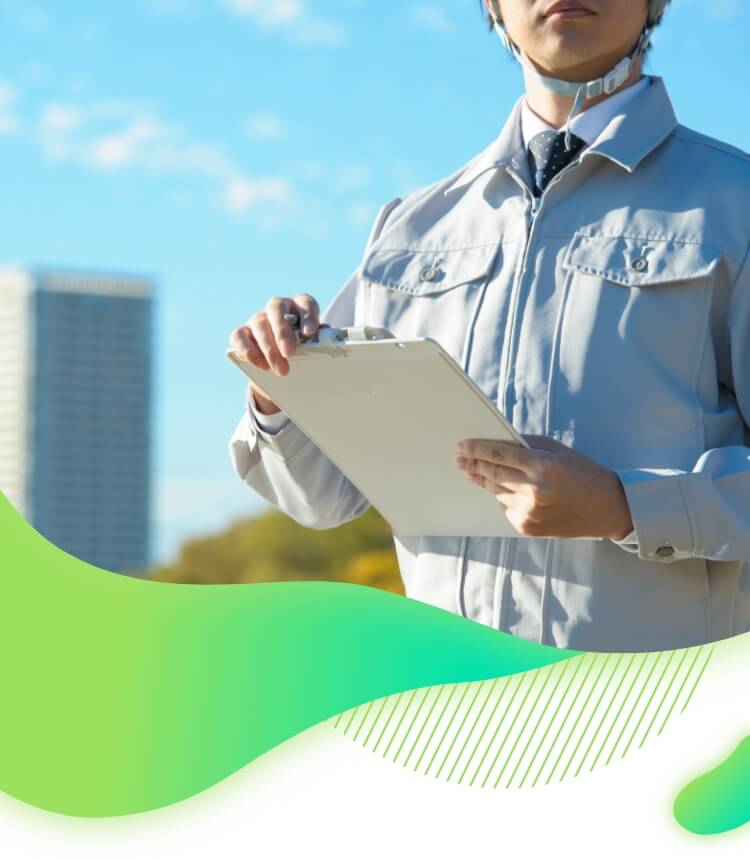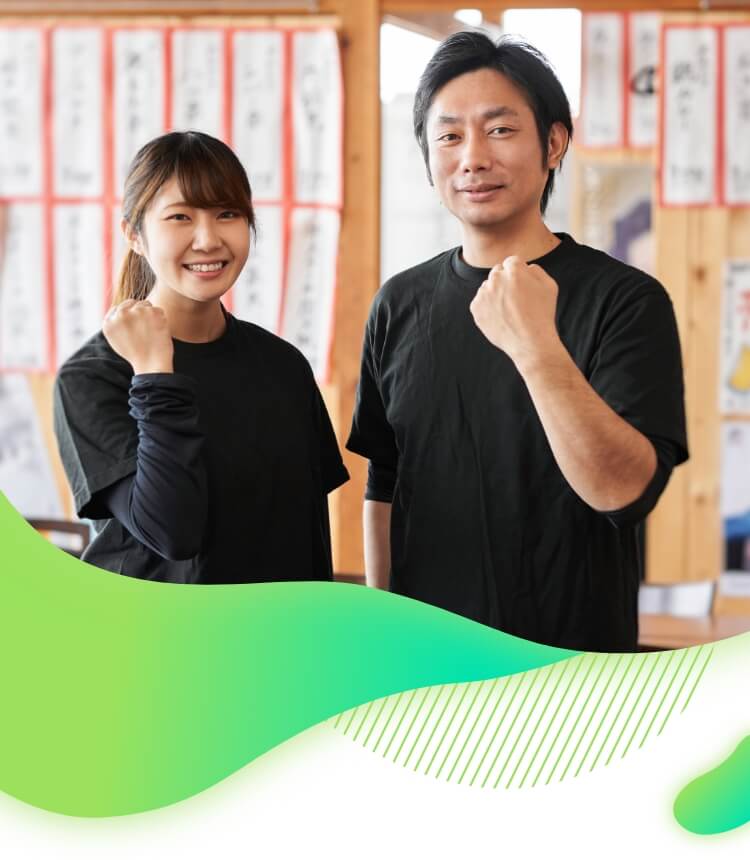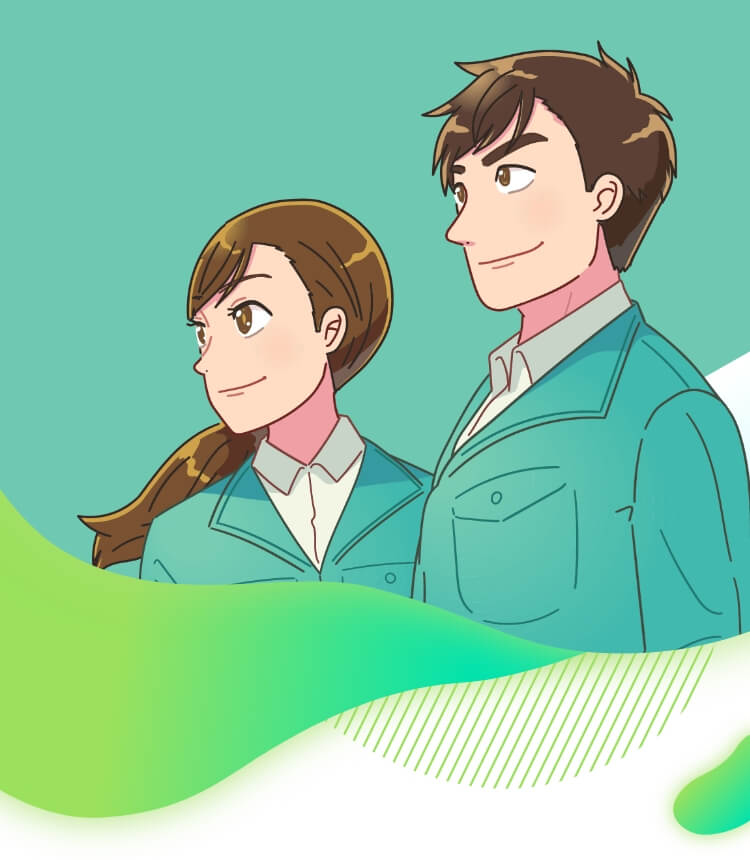 Career change services
for those who want to
work on a Specified
Skilled Worker visa
The Specified Skilled Worker visa was started in 2020. It is a new system to help the shortage of human resources in Japan, and it is an unprecedented visa to realize your career change in Japan. Let's take advantage of this opportunity to take a new step.
Reasons for working as a
Specified Skilled Worker in Japan
Opportunities to improve salary and treatment
Japan is the third largest economy in the world and the standard of living is also high. Therefore, even if the job type and job description are the same, it is possible to change jobs with higher salary and treatment than in your home country.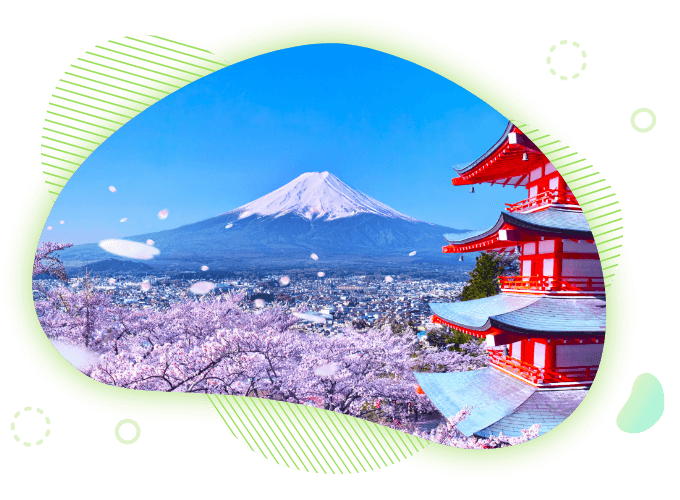 A safe place to live
In Japan, since the possession of guns is prohibited by law, there is no risk of being involved in gun crimes. In addition, it is a daily scene where people walk alone at night or sleep on trains. Japan is a safe country where people can live with peace of mind.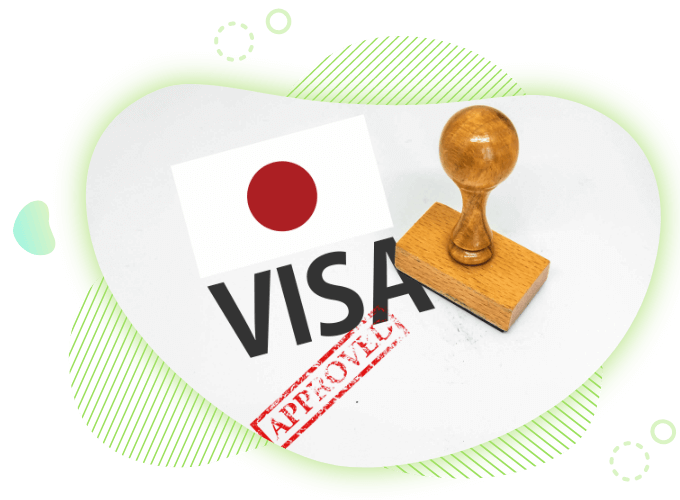 Use of Specified Skilled Worker visa
If you get a "Specified Skilled Worker visa" which was started in 2020 and meet the requirements, you will be able to change jobs and acquire permanent residence in Japan. With the establishment of a system that makes it easier for foreigners to work in Japan, we are entering an age where various challenges are possible.
Examples of job offers
Automotive assembly
Job type
Car maintenance industry
Salary
200,000yen a month
Cleaning staff
Job type
Building cleaning
Salary
198,000yen a month
Food Processing
Job type
Food and beverage manufacturing
Salary
185,000yen a month
IZAKAYA Staff
Job type
Restaurant industry
Salary
210,000yen a month
Hotel Staff
Job type
Lodging industry
Salary
195,000yen a month
Typical jobs
Manufacture of Food and Beverages

It refers to the production, processing, and management of safety and health of foods and beverages excluding alcohol. Specifically, workers are engaged in the production to safety and health management of groceries, soft drinks, confectionery, bread, as well as the procurement of raw materials and delivery work associated with them.
Electric, Electronics and Information Industries

Workers deal with electronic devices. Specifically, it refers to fields such as assembly of electronic equipment, machining, press working, welding, plating, and plastic molding, and the knowledge and technology required differs depending on the products and parts.
Automobile Repair and Maintenance

Workers inspect, maintain and repair cars. Specifically, there is a wide range of work including periodic inspection and maintenance, repair of broken-down cars and accident cars, and sheet metal paint to repair scratches and dents on the car body.
Building Cleaning Management

It refers to the cleaning work inside the building. Specifically, commercial facilities, condominiums and companies are assumed. Expertise such as the use of tools and detergents is required according to the location and dirt.
Food Service Industry

It refers to cooking, service and store management at restaurants. Specifically, it is a wide range of services such as cooking, serving customers, and managing staff shifts and purchasing of stock depending on positions.
Accommodation Industry

It refers to the work in accommodations such as hotels and Japanese inns. Specifically, you will do front desk work such as check-in and check-out, other general services for guests, and customer service at the attached restaurant.
Why we are selected
1
Specialize in a career change for foreigners
As we specialize in a career change for foreigners, advisors who have detailed knowledge about the industry will assist you. Also, because of our specialization, we would like to introduce exclusive job offers that are not open to the public through the general career change services.
2
Japanese language education service
We also provide support for Japanese language education for those who are not yet good at Japanese or not sure about it. Many companies require you to be able to speak Japanese, so please use the opportunity to study in our company to improve your language skills.
3
Fulfilling support system
For those who change jobs or work in Japan for the first time, we provide thorough support from the interview to the start of work. We will help you solve your worries, such as how to write a resume or how to behave during an interview, and help you succeed in changing jobs.
Starting a new job
STEP1
Registration
Please feel free to register. All our services are free!
STEP2
Web consultation
If you have any requests, worries or questions, please ask us anything.
STEP3
Job offer
We will introduce an engineering job that suits you! There are also many undisclosed job offers!
STEP4
Job interview
We will adjust the schedule with a company and follow up before and after the interview.
STEP5
Getting a job offer
We will support you until you become an employee of the company, including annual salary negotiation and preparation for your first work.
FAQ
Q.

What kind of company is MAYA MIRAI?

A.

We are an employment agency for international people approved by the Minister of Health, Labour and Welfare of the Japanese government.
Q.

What kind of job can you introduce?

A.

We will introduce you to the best company for your career change based on your experience, skills, aptitude, and requests.
Q.

Can I negotiate my salary?

A.

Yes, we will negotiate the salary for you.
Q.

Do I have to pay for the service?

A.

You can use our service for free. Rewards for our company will be borne by the company to which you will be hired.
Q.

Measures to prevent infection of COVID-19

A.

Please be assured that you can apply online as an infection prevention measure.
Q.

Do you have support for a work visa?

A.

We will work with a specialized agency to help you get a visa.